Our Mission
Our mission is simple: we aim to find the best and most stimulating toys and products to support children's development, allowing all of our little ones to flourish. They'll become physically literate and able to successfully navigate the world around them.
Oh, and we mustn't forget, it MUST be FUN!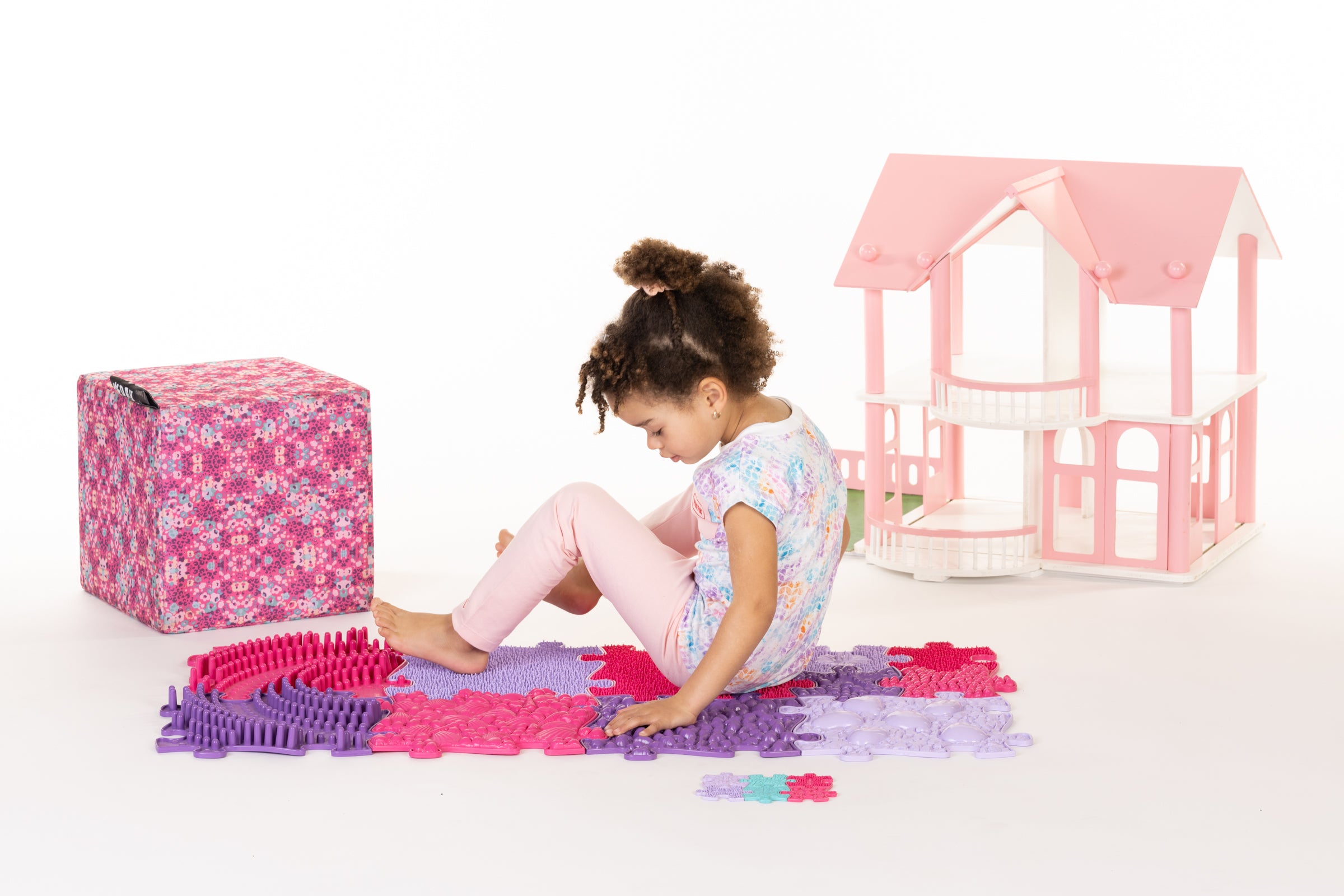 BareFoot Benefits
Sensory Stimulation
Walking barefoot allows a child to experience different textures, temperatures, and surfaces.
This sensory input helps develop their sense of touch and spatial awareness.
BareFoot Benefits
Muscle Strength and Balance
Walking barefoot engages more muscles in the feet, ankles, and lower legs compared to wearing shoes. This can contribute to better muscle development and improved balance, which are crucial for proper motor skill development.
BareFoot Benefits
Foot Arch Development
Walking without shoes allows the foot's arches to naturally develop and strengthen. Arch support is important for maintaining proper foot alignment and distributing body weight effectively.
BareFoot Benefits
Proprioception
Proprioception refers to the body's ability to sense its position and movement in space. Walking barefoot enhances proprioception, which in turn improves coordination and body awareness.
BareFoot Benefits
Vestibular Stimulation
Walking on uneven surfaces or different textures stimulates the vestibular system, which helps with spatial orientation and balance. This stimulation is important for healthy sensory integration.
How Did We Get Here?
Our Story

In 2020, Happy Feet Play Mats was born from our love for our two beautiful children, now aged 6 and 4. Parenthood ignited a passion for discovering the best toys and accessories to foster their development.
Our commitment to children's growth extends beyond our roles as parents. Marketa is a practicing Musculoskeletal Physiotherapist deeply invested in child development and myself, a former sports coach with extensive experience in Young Athlete Development, Fundamental Movement Skills, and Fundamental Sports Skills.
Our journey led us to Muffik play mats. What initially grabbed our attention were their aesthetics, but upon closer inspection, we uncovered the orthopaedic design's health and developmental benefits. These mats are crafted to promote healthy foot development, correct foot disorders, and enhance those crucial fine motor skills.
And, most importantly, they're FUN! 
The vibrant colors, unique patterns, and functional designs, coupled with endless combinations, ensure that our Chief Testing Officers (our two children) not only experience health benefits but also have a blast exploring the entire product lineup.
We hope you and your children get as much joy and benefit from our products as we do.
Love,
Anthony & Marketa x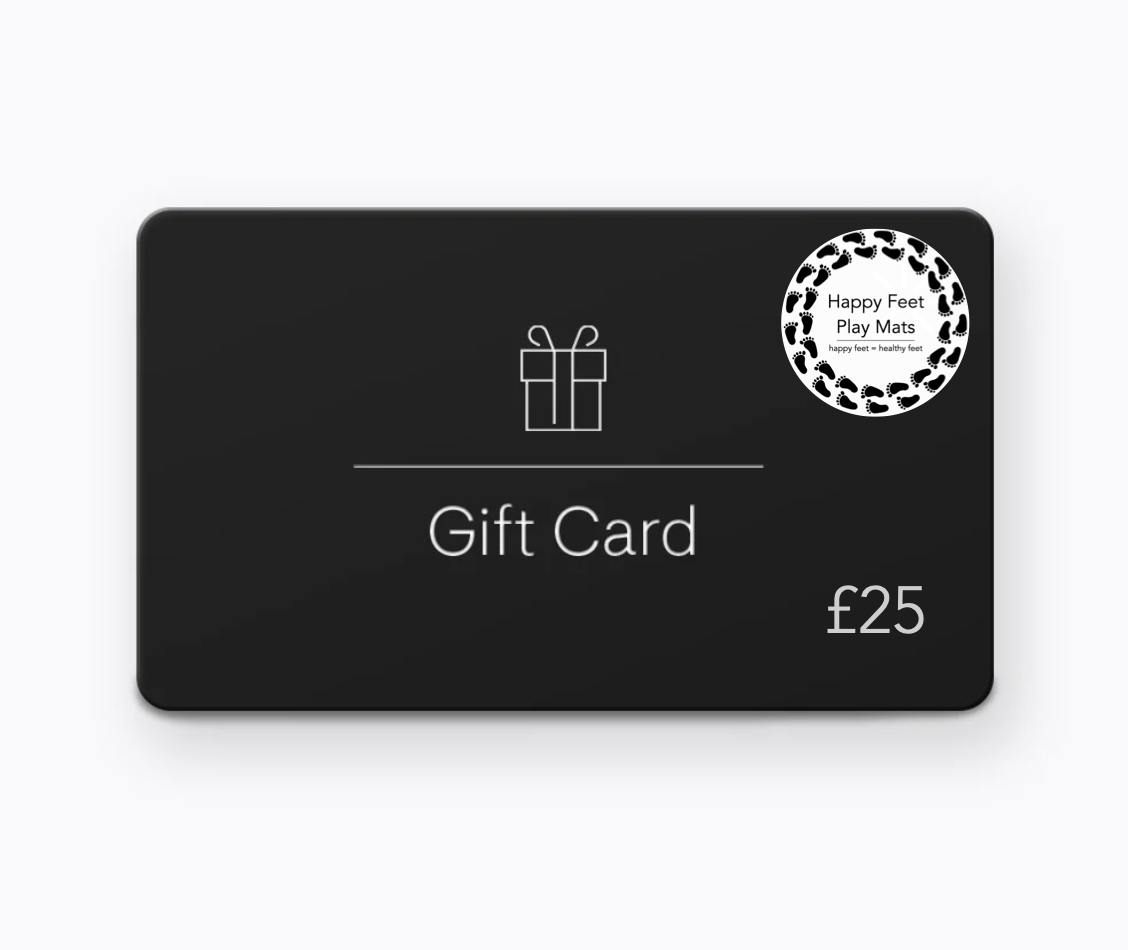 Happy Feet Play Mats Gift Card Now Available
Say goodbye to the guesswork and hello to stress-free gifting!
Whether they're into vibrant colours, play mat sets, or building their own masterpiece, our mats turn ordinary spaces into extraordinary places.
So, put your feet up, relax, and let the good times roll! Enjoy your cuppa and happy gifting!